LOCATION: Haiti
GOAL: Erect two temporary shelters and feed hundreds
BUDGET: $20,000
PROJECT COMPLETE


When the earthquake struck Haiti, countless people were left homeless.
THE NEED
On August 14th, hundreds of thousands of Haitians were rendered homeless by a 7.2-magnitude earthquake. Hundreds of helpless people have come to us seeking shelter and food, but our partners have nowhere to house them and we are running out of food. Our only choice has been to provide an old trailer for people to sleep in, but it will only accomodate 50 people.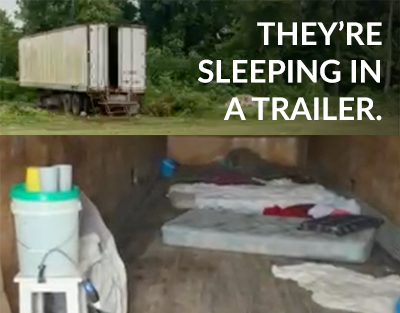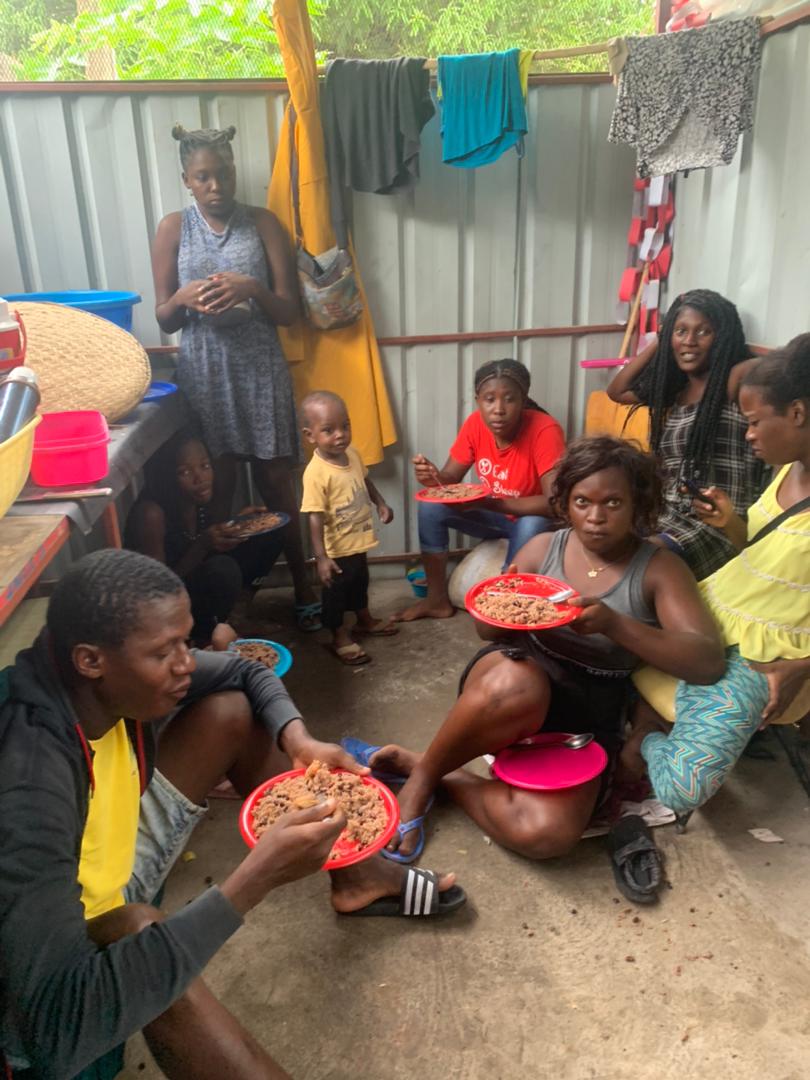 YOU ARE THE SOLUTION
Impact Nations is working with our partners to errect two temporary structures that will provide shelter for 100 people who have nowhere to go. With inflation out of control, these shelters will cost an estimated $14,000. We must also feed the hungry. Each meal will cost $1. We have set a goal of providing 6000 meals in the next two weeks. We are standing by, waiting to forward your gift to Haiti as soon as it arrives. Will you bring hope to the suffering today?
LIVES ARE BEING RESCUED
The Impact Nations family id it again! Two shelters have been built to provide housing for families who lost everything during the earthquake. Fifteen thousand (15,000) meals have been provided. Once the crisis is over, those two structures will become classrooms for a sustainable sewing and baking school.
Thank you to everyone who made this happen in just five days!
PROJECT NAME: Philippines Typhoon Response
LOCATION: Eastern Samar, Philippines
GOAL: Provide for those affected by Typhoon Ambo

The Story
On May 14th, the Philippines was ravaged by Typhoon Ambo, bringing devastation to an estimated 47,000 families. All of this in the midst of the misery of the COVID-19 crisis. As a result, their streets are flooded, their homes collapsed, and their water supply has been contaminated.
One man called in tears:
"SOMEBODY FROM JIPAPAD CALLED ME YESTERDAY BEGGING FOR OUR HELP THROUGH WATER FILTERS BECAUSE WHOLE TOWN OF JIPAPAD WAS FLASHED OUT WITH MUDDY FLOOD AND SO THE DRINKING WATER IS VERY CRITICAL FOR THEIR HEALTH. HE SAID THAT IF THEY WILL HAVE A WATER FILTER THEY CAN GET WATER FROM THE RIVER AND THAT WILL SUSTAIN FOR THEM FOR A LONG PERIOD."
Meet Pastor Ronnalyn
Ronnalyn and her team have spent the last seven weeks working tirelessly to provide food to the starving people of the Philippines who lost their incomes due to Coronavirus. She has been consistently pouring herself out for the sake of the poor.
The Need: Clean Water and Shelter
Typhoon Ambo destroyed Ronnalyn's home and church. She now has nowhere to distribute food from. In fact, she has nowhere to call home.
$6250USD will enable Ronnalyn to re-establish her home (not shown) so she can resume caring for the poor.
Additionally, families in towns like Jipapad will face severe illness or even death due to contaminated water. A $75 filter will provide safe drinking water for up to three families, sustaining them through this crisis and for many years to come.
Will you help?
WILL YOU HELP RONALYN AND HER COMMUNITY RECOVER?
WILL YOU HELP HER RESUME FEEDING FOR THE POOR?
WILL YOU PROVIDE THEM WITH CLEAN WATER?
---
Update

Pastor Ronalynn's home is being rebuilt!
"Indeed, the word of God that says He is a very present help in times of need was again proven to us true… It has come to a point that we didn't know what to do, there was no place in our house where we can have a decent sleep, and people just keep coming asking for our help. Our responsibilities as Pastors and parents were tested all the more after Typhoon Ambo with the pandemic on the other hand. But we have proven that God is indeed faithful because of everyone who has extended their help to us, especially Impact Nations. So, with all our hearts, our family especially our children who are very excited and overjoyed that our house is now being fixed, a big Thank You!"
Their entire roof was blown out by the typhoon and will now be replaced by a new one with stronger trusses and beams.
---
Kazinga Refugee Water Filters
LOCATION:Kazinga, Uganda
GOAL: Provide clean water to the refugees in Uganda.
UPDATE: This project will reach so many more people than we originally anticipated! We have received a donation of an additional 250 filters that will be distributed in Ethiopia.
The Problem
Sekota is a city of extreme poverty located in Northern Ethiopia, 600km from the capital city of Addis Ababa. Due to severe drought, mothers and girls often walk up to 6 hours to fetch safe water for their family.
There are small creeks, ponds, and springs in the area, but these contaminated sources leave children sick from water-borne diseases.
The Solution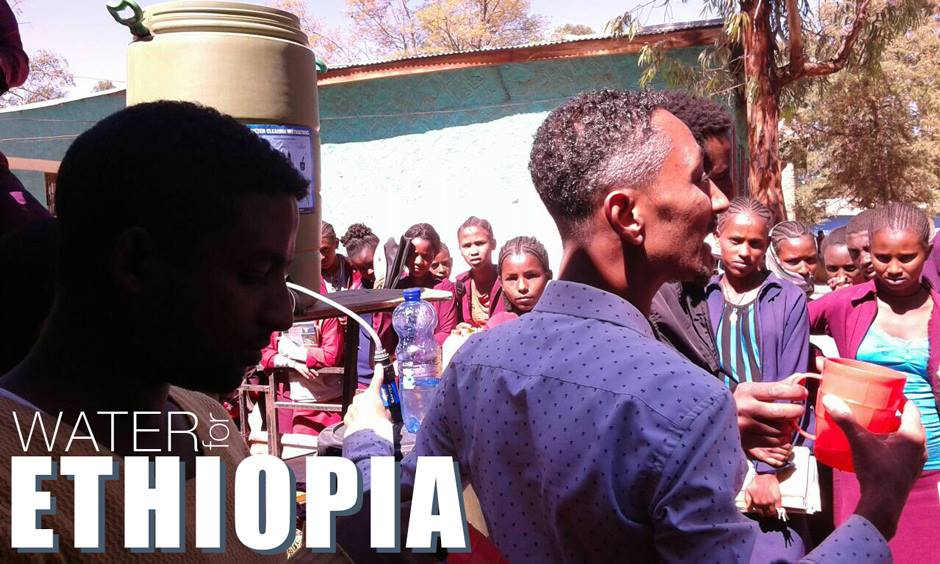 Our partners at the Life Center are perfectly positioned to solve this problem. They are currently working in two elementary schools in Sekota, where they are interacting with over 2000 students. The schools have access to shallow wells, but the water is unsafe.
Life Center recently installed two filters at Azeba Elementary School. The filters have been well cared for and are already making a difference. Two filters, however, are hardly enough for their 1500 students. There are another 500 students at Aba-Yohannes Elementary School who are also waiting for clean water.
Without clean water, children and teachers are often absent due to illness. Life Center will provide storage tanks on site, ensuring that there is always access to water. The Sawyer water filter will purify this water to 99.9%. Students' and teachers' health will improve within 72 hours, leading to better education in this impoverished city.
YOU can bring clean water to these students.
The budget of $3000 will provide:
One water filter for each classroom
Filter and Sanitation training for all teachers and students
Storage tanks for water
Follow-up visits to ensure proper filter usage
That's only $1.50 per student!
---
Winter Clothes for Roma Children
Location: Bulgaria
Budget: $1200.00

Goal: Provide 60 Roma children with winter clothing
The Problem
Did you know that Impact Nations is bringing the gospel to villages in Bulgaria? Our partners have just begun a house church movement among the Roma, a rejected and impoverished people group. While the gospel is being received with great joy, we have discovered that many of the families cannot afford to provide their children with winter coats, or even shoes. In the winter, the temperature is routinely below freezing. Imagine facing the winter without shoes.
Let's do something about it!
For only $20, you can outfit a child with shoes and a winter coat. It's that simple. Within just a few days of your donation, a child in Bulgaria will receive your gift.
Please give today. And tell your friends!
UPDATE
We sent the first batch of funding this weekend and our partner, Roni, was able to begin distributing winter coats and boots to some very excited families today. In fact, when the people selling the clothes heard about Roni's mission, they began donating even more clothing. Your gift has multiplied, and we'll be able to bless even more than 60 children! Here are a few photos of the children enjoying their new winter clothes: