LOCATION: Eastern Samar, Philippines
GOAL: Provide clean water for 165,000 children
BUDGET: $100,700
STILL NEEDED: $52,289
Only 61 Cents Per Child!
Impact Nations Australia has targeted the area in the Philippines known as Eastern Samar to provide clean water to all the schools in this area, at no cost to the schools.
There are approximately 550 schools that currently have very poor drinking water and in most cases the schools buy their drinking water for the children to purchase.
Impact Nations Australia saw the need in this area and have in association with the local Pastors developed a programme to install Sawyer Water Filters in these areas.
With your help, 1550 filters will be distributed to 165,000 school children at a cost of $100,700.00. The COST PER CHILD is 61 CENTS to provide clean water for a 10-20-year period.
The area Eastern Samar covers a total of 4,661 square kilometres occupying the eastern section of Samar Island in the Eastern Visayas region. The province is bordered to the north by Northern Samar, west by Samar, east the Philippines Sea and to the south lies the Leyte Gulf.
Eastern Samar suffers heavily from powerful typhoons because it faces the Philippine Sea of the Pacific Ocean.
Eastern Samar has one Capital Borongan City population 70,000 and twenty-two Municipalities total population 397,000.
Impact Nations Australia have been working in the area for a few years and have distributed some 700 filters in Borongan, Oras and neighbouring villages.
In February 2018 we visited the Mayors of Borongan and Oras and have been working very closely with their offices.
Training at the schools is completed with the relevant head teachers and these are followed up by the Pastors attached to the areas.
We also distribute the Sawyer Water filters in the Villages [Barangays] and work closely with the Captains [leaders] of these villages, where some of these areas are remote and the only means of travel is by boat up the river.
These filters remove the following diseases:
Cholera
Botulism
Typhoid
Amoebic Dysentery
E. Coli
Coliform Bacteria
Streptococcus
Salmonella
Cryptosporidium
Cyclospora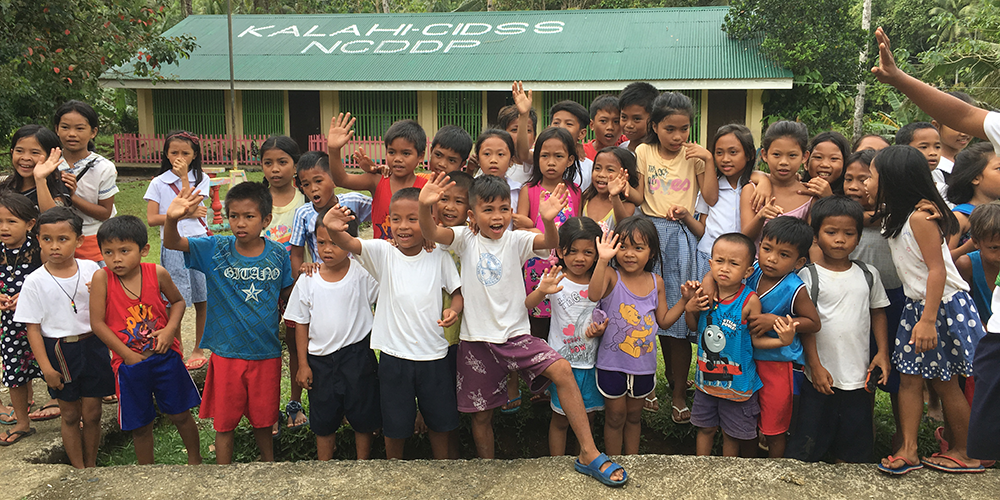 With the school's project it is anticipated that completion of the Clean Water project will take around three years and is dependent on your donations.
To help the local economy we purchase the blue containers in Borongan, each container is labelled with the 'dirty bucket 'and clean bucket' sticker and on the 'dirty bucket' label are instructions on how to maintain the filter in good working order.
This is done by giving the filter an 'injection' of clean water three times once a day from a syringe that is supplied. With this small amount of maintenance the filter will last up to 20 years.